DOSSIERS
Agnès Varda, born in Ixelles, revolutionised the art of filmmaking through her idiosyncratic films and inspired several generations of filmmakers and artists Inspired by the Jacques Ledoux exhibition, we would like to take a closer look at her career as a filmmaker and her strong bond with Jacques Ledoux. Some people have called the dynamic duo: "Two free electrons within the force field of cinema."
With #agedor, CINEMATEK illuminates the history and actuality of avant-garde film.

"If one had to identify a character trait of Portuguese cinema, one would unhesitatingly opt for singularity, a postulate that applies just as much to the tutelary figure of Manoel de Oliveira, who died at the age of 106 after leaving a gigantic and protean body of work, as it does to the willingly iconoclastic figure of João César Monteiro or to the anthropological vein of a Pedro Costa. [...]The Portuguese market is too small to judge the interest of a film by its number of viewers. Hence the freedom that exists there." Focus Vif, 04.2017.

Manoel de Oliveira was awarded twice with the Age d'Or Prize for O sapato de cetim in 1985 and Os Canibais in 1988. Female filmmakers generally remain unmentioned in international writing about Portuguese cinema.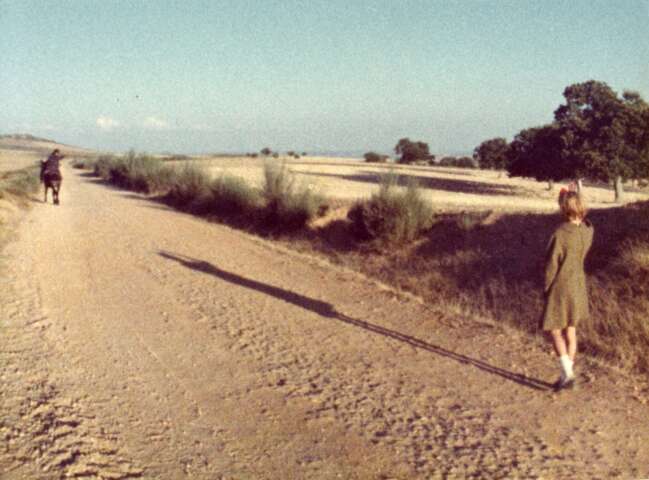 The man who had his hair cut short is one of the first Belgian films with an international career. The screenplay of this debut film by André Delvaux, one of the classics of Flemish magic-realist cinema, is based on the novel of the same name by Johan Daisne. The main character, lawyer Govert Miereveld, teaches at a girls' school in a provincial town. He harbours a secret platonic love for his pupil Fran, which plunges him into a downward spiral of mental disorientation.
In cooperation with SCC, this summer we offer an educational and scholarly look at the charm and value of 'bad movies'. Jeremi Szaniawski wrote a short text in which he frames this educational film cycle within the context of our current health crisis. On 28.06 Michael Cramer will elaborate (also in French) on the 'demonic' Italian cinema of Lamberto Bava (but also Mario Bava, Lucio Fulci, Dario Argento, Claudio Fragasso...).

Before the emergence of the sound film, from 1895 to the 1930s, "silent" films shaped the visual grammar of cinema for the first time.

CINEMATEK takes a specific and consistent approach to screening 'silent' films: our talented pianists improvise on the spot to accompany the film images.

A film with piano accompaniment is not only an experience for the connoisseur or a fan of piano music, our approach and programme are completely unique in the world. For Belgians as well as for international visitors, it is a revelation to experience an authentic projection of a "silent" film from our diverse collection with live piano improvisation.

Cinema, even in its early days, was rarely "silent": it was certainly wordless, but not soundless: the projection of a film was accompanied by sound effects, commentaries by jesters or even music with piano or orchestra. In fact, the idea of combining sound and image dates back to the early days of cinema. But several technical problems had to be solved (sound/image synchronisation, amplification and sound quality) before a soundtrack could be produced. Talkies itself developed at the end of the 1920s, with sound laid out on the film, a format that was to become a standard.

Some directors add sound to a once silent film, to bring it back to life (such as Chaplin's Gold Rush, which exists in both silent and sound versions). In 2013, this is a common practice for screening silent films. However, it is not the only option, as some film libraries feel that too much is being done to the original material.

As said before, in the early days of film, in the so-called 'dream palaces', the film projections were accompanied by sound effects, by a commentator or presenter (like the Japanese benshi) or by musical accompaniment with piano, and sometimes even a real orchestra.

So there were and are many possibilities to present silent films:
L'Âge d'Or was created by Jacques Ledoux, founder of the Film Museum. L'Âge d'Or is the name of the surrealist feature film by Luis Buñuel from 1930. For Ledoux, this was the pre-eminent example of a film in which innovative language makes the subversiveness of the content even more pungent.
Fernand Schirren (1920-2001) is an eccentric musician and composer who chose anything but a traditional historical-oriented approach, he left his avant-garde stamp on the film, dance and music world at home and abroad.