Welcome to the website of the Royal Film Archive of Belgium -
CINEMATEK
CINEMATEK
Today in our Theatres
LEDOUX

LEDOUX

Anima 2021 Stop Motion

My Life as a Zucchini / Ma Vie de Courgette ⁄ colour ⁄ 66' ⁄ SUBS: EN

Claude Barras, Zwitserland - Suisse / Frankrijk - France, 2016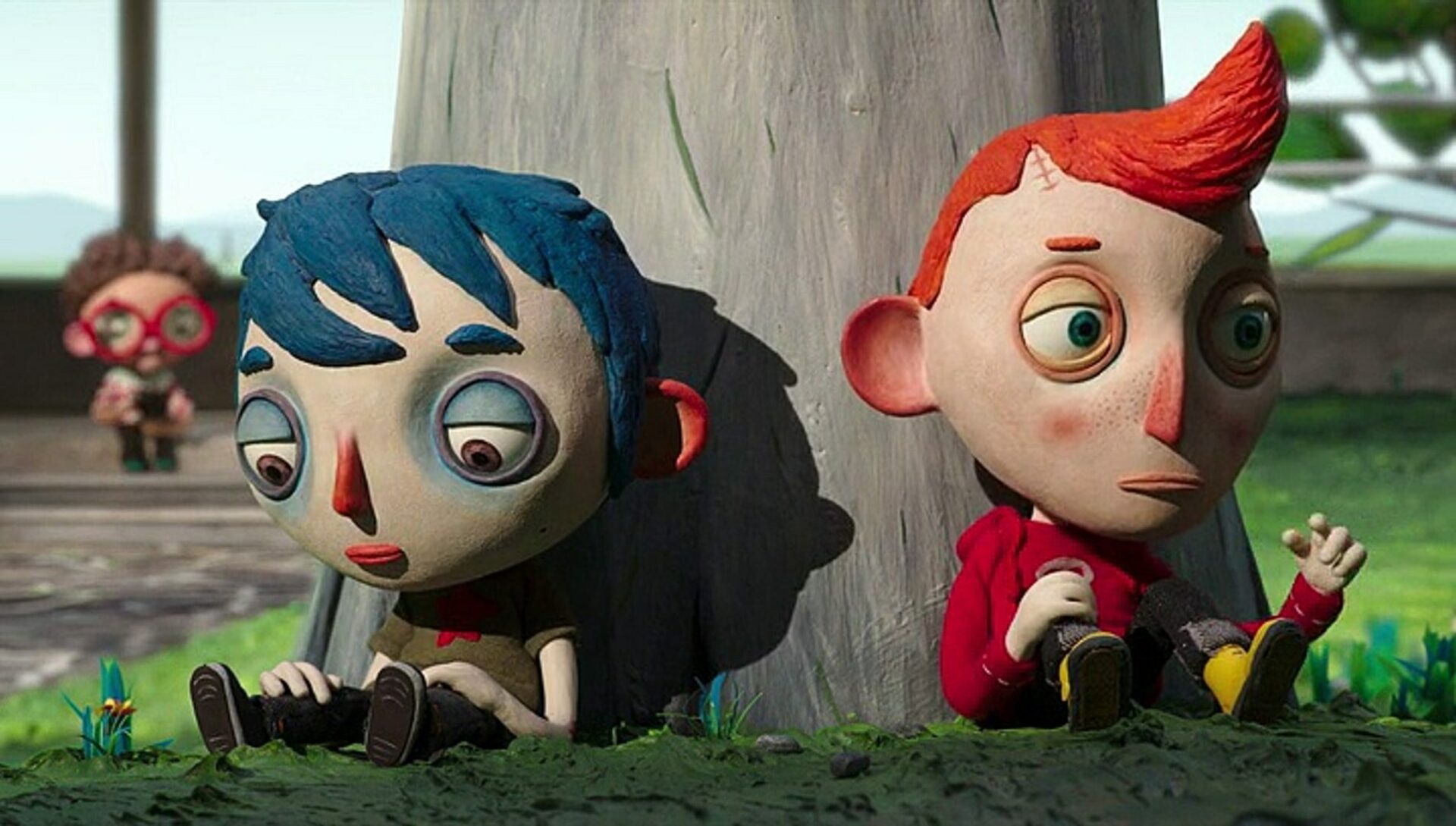 "A wonderfully affecting French-Swiss stop-motion masterpiece based on Gilles Paris's book Autobiographie d'une courgette. Directed by feature first-timer Claude Barras from a screenplay by Girlhood writer-director Céline Sciamma, this tale of resilient children surviving abuse and abandonment may sound tough and unpalatable. Yet despite the spectre of parental alcoholism, drug addiction and worse, this beautifully tender and empathetic film addresses kids and adults alike in clear and compassionate tones that span – and perhaps heal – generations." The Guardian
More information >
Ledoux 100 : Flamboyante films / Ledoux 100 : Films Flamboyants
Ludwig, requiem pour un roi vierge / Ludwig, requiem für einen jungfräulichen König ⁄ colour ⁄ 137' ⁄ SUBS: FR - NL
Hans-Jürgen Syberberg, DDR - RDA, 1971, Harry Baer, Ingrid Caven, Oskar von Schab
CINEMATEK

@FLAGEY
Place Sainte-Croix, 1050 Bruxelles
02 641 10 20
Discover the cinema selection we bring to Flagey, Studio 5 - Agnès Varda.

How do you not only represent an event, but make it tactile and pungent? Steve McQueen accomplishes this with an unrelenting approach, through a frank confrontation with the subject matter, and by realizing an uncompromising proximity with it. McQueen's films focus on subjective experience, and anchors his audience into that experience. That way, "history" hardly feels so distant.

CINEMATEK
Much more than movie theatres
Covid Safe Ticket
The Brussels government is making the Covid Safe Ticket mandatory for all hospitality and cultural events from 15 October.

From 15 October, you'll be back in our theatres without face mask and without social distancing, but with a Covid Safe Ticket.

Order our new Thierry Zéno dvd.
Thierry Zéno is a forerunner in the history of Belgian cinema, both in terms of international recognition and in terms of brilliant craftsmanship and absolute daring. Add his 3 defining films, carefully restored by CINEMATEK, to your DVD collection: Wedding Trough, Of the Dead and Bouche sans fond ouverte sur les horizons. Available in presale from 25/08.



Published in collaboration with the CINEMATHÈQUE DE LA FÉDÉRATION WALLONIE-BRUXELLES.