Welcome to the website of the Royal Film Archive of Belgium -
CINEMATEK
CINEMATEK
Today in our Theatres
CINEMATEK
Much more than movie theatres
CINEMATEK welcomes/joins Cineville from December 1.
A personal Cineville membership offers unlimited cinema visits from € 18,– per month (< 26 years) and €21,- per month in six locations in Brussels: Cineflagey, Galeries, Palace, Vendôme, Aventure and Nova. Getting a Cineville ticket is easy. Just show up, pick a film and scan your Pass.

We are working on our back-office to welcome this new initiative from December.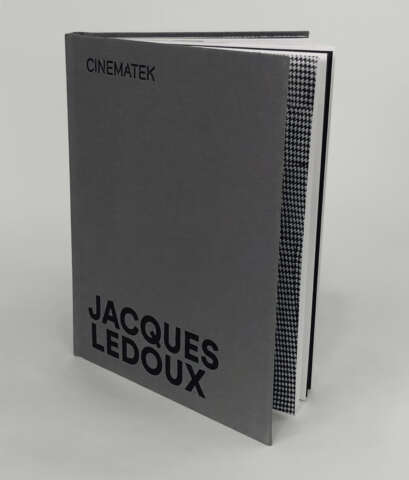 Jacques Ledoux
"Jacques Ledoux has been memorialized in a lovely multilingual book that gathers reminiscences by Ledoux's colleagues. There are memoirs by Noël Desmet, Clementine Deblieck, Jean-Paul Dorchain, Hilde Delabie, and Gabrielle Claes, Ledoux's successor as director. Bernard Eisenschitz, Eric De Kuyper, and P. Adams Sitney offer illuminating appreciations of Ledoux's contributions. (Sitney's very full account of Knokke doings is a crucial document in the history of the American avant-garde.) Ledoux's own voice is represented by a program note for a 1968 science-fiction series. There are many wonderful illustrations–photos, posters, correspondence (Cocteau, Lenica, Akerman)."
David Bordwell
Thierry Zéno: on DVD and on Avila
Thierry Zéno is a forerunner in the history of Belgian cinema, both in terms of international recognition and in terms of brilliant craftsmanship and absolute daring. Add his 3 defining films, carefully restored by CINEMATEK, to your DVD collection: Wedding Trough, Of the Dead and Bouche sans fond ouverte sur les horizons.



Published in collaboration with the CINEMATHÈQUE DE LA FÉDÉRATION WALLONIE-BRUXELLES.